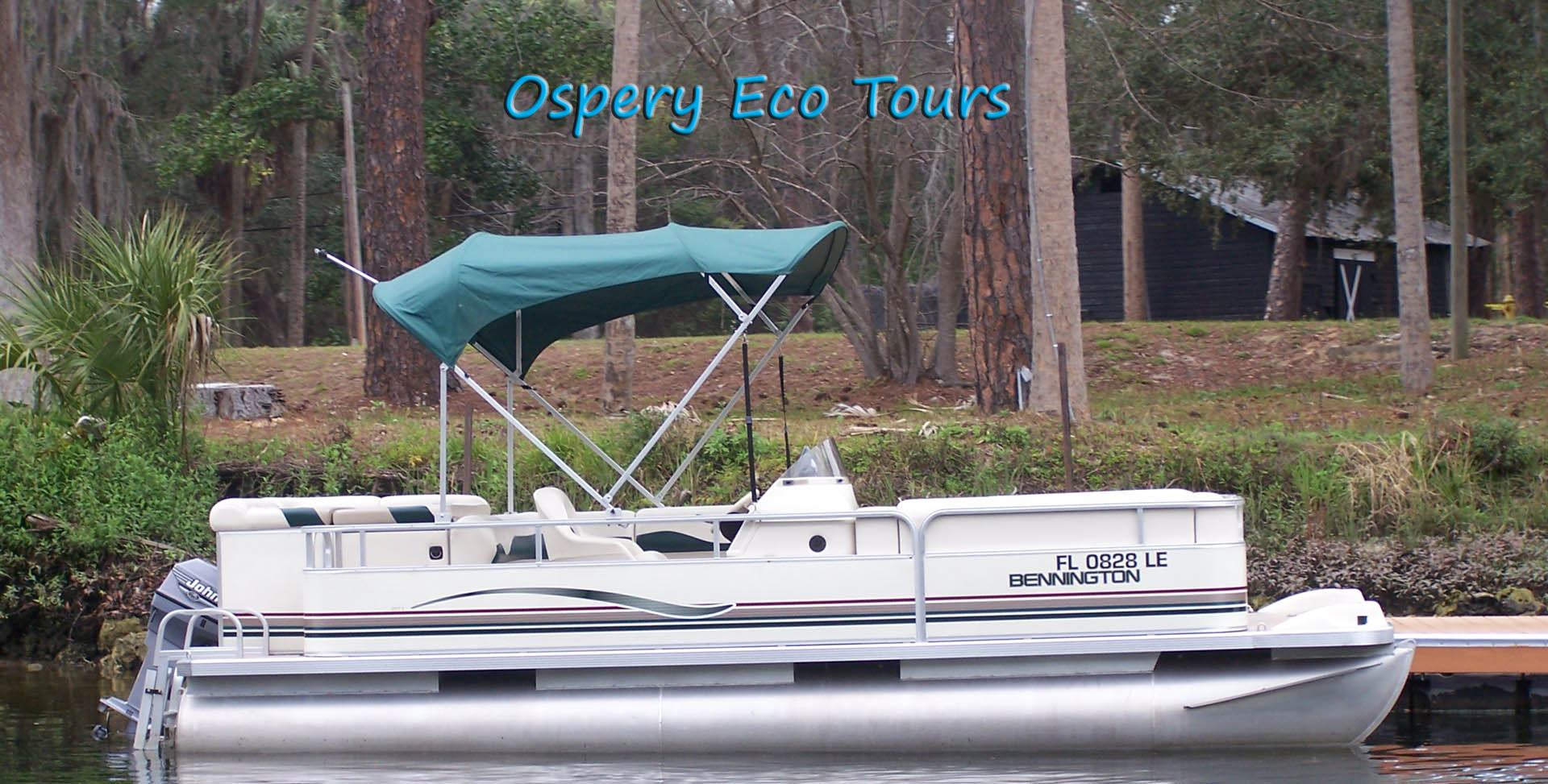 Osprey Guides
6301 Riverside Drive,
Yankeetown, Fl. 34498
352-400-0133
Welcome to one of the most outstanding river tours Florida has to offer. Osprey Guide Services offers a beautiful seven mile, two hour tour, Eco Tour of the Withlacoochee River before or after your dining experience at Blackwater Grill and Bar at" Izaak Walton Lodge. Make your trip private and personal in Osprey III, our comfortable 20 ft Bennington pontoon, USCG certified for up to six passengers. Enjoy the history of Yankeetown by Capt. Rick LeFiles while viewing exotic wild life and this Florida designated Outstanding Water Way. Sighting of Bald Eagles, Manatee, Rosette Spoonbills and more are common.
All trips are unique due to the daily tidal swing, some as high as five feet. Foraging deer, turkey, wild boar and alligators are common. Porpoise crashing mullet schools, manatee with offspring and several species of fish can be seen above and below the surface from your vantage point on Osprey Ill. Be sure to bring your camera and polarized sun glasses.
The Withlacoochee is a bird watchers paradise due to its proximity to the Gulf of Mexico. Many inshore and near shore birds will be seen. Nesting Bald Eagles and Osprey are prevalent. White and Brown Pelicans, Oyster Catchers, Gulls, Plovers and many other species of wading and diving birds stalk nearby prey along the shoreline and oyster bars at low tide.
The second leg of your trip will be the three mile return along a secluded side tributary known as Bennett Creek. Roseate Spoonbill and the only native American stork, the Wood Stork, are appreciated here almost year-round.
You will have direct input throughout the trip with your guide. Interact with your guest and even do a little guiding of your own. The Captain will be happy to make navigation adjustments when that special photo opportunity presents itself. The trip is a wonderful look back into "Old Florida". They will linger a little longer as the sunset reflects off the water at the end of another beautiful day on the Withlacoochee. Reservations suggested. All major credit cards accepted. 352-400-0133.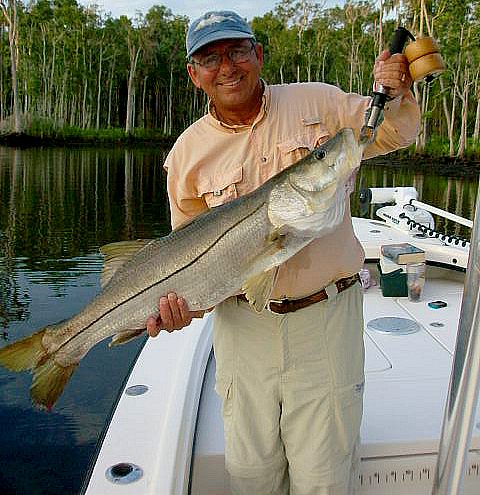 Rick Lefiles
Owner / Captain
Eco Tour Rates
Seven Mile Eco Tour: $30.00 per person
*Minimum 2 people, Maximum 6 people