Yankeetown Florida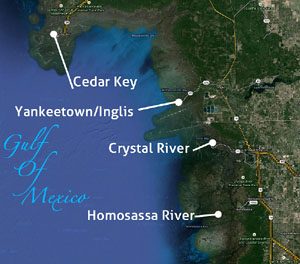 Yankeetown is a small coastal village in Levy County, Florida. The population is 502 according to the U.S. Census Bureau's 2010 Demographic Profile Data. Yankeetown was founded in 1923 by the Indiana politician and lawyer Armanis F. Knotts, who moved to the area because of his great love for hunting. Yankeetown is located at 29°1'52?N 82°43'12?W (29.031155, -82.720104).
According to the United States Census Bureau, the town has a total area of 20.3 square miles (53 km2), of which 7.8 square miles (20 km2) is land and 12.5 square miles (32 km2) (61.48%) is water.
Yankeetown is known for its quite tree lined streets, excellent fishing,  and  it's "Outstanding Florida Waterway", the Withlacoochee River. You will find great fishing on the Withlacoochee River as well as out on the Flats in the Gulf of Mexico. You will also find great Scalloping from June 25 until Sept. 25 in the shallow (4 to 10 feet deep) seagrass beds that are common to this area.
There is an annual Seafood Festival held on November 19th and 20th. It is sponsored by the Yankeetown / Inglis Lion's Club and includes Arts, Crafts, Food, and Fun.
There are a number of parks to visit while in Yankeetown. There is Children's park, located at 6243 Harmony Lane next to the Town hall. Playground equipment is available. Next is Fisherman's Park, located at 6251 Riverside Drive on the beautiful Withlacoochee River. Right next door is the Winding River Garden Park at 5551 Riverside Drive. also on the Withlacoochee River. Last but not least, there is teh Yacht Basin Park / Yacht Basin Boat Ramp, located at 5831 / 5921 Riverside Drive.  You will also want to visit the Withlacoochee Gulf Preserve. The preserve must be experienced to fully appreciate the beauty of Florida's Nature coast Wetlands. With streams, lakes, salt marshes, pine and hardwood forests, the Withlacoochee Gulf Preserve (You Tube Video)  is an undisturbed piece of old Florida.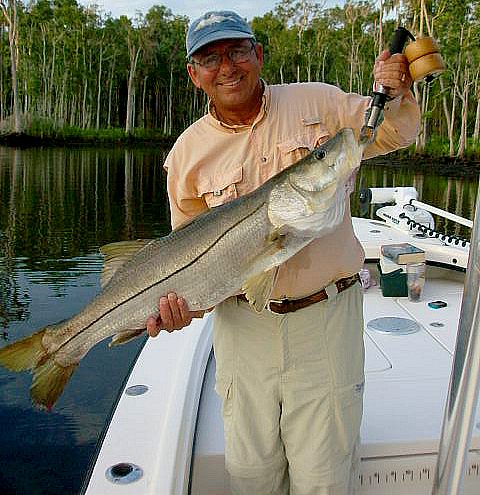 Rick Lefiles
Owner / Captain
Osprey Guides
6301 Riverside Drive,
Yankeetown, Fl. 34498
352-400-0133